"Choose the time to Walk the Line"

"Welcome to our Website, my four legged friends (& two legged)! Our names are Asa (left) & Veda (right). Lets not forget Nina (at the bottom of page) and we're hoping all you guys and gals will come and Walk the Line with us, and our other canine pals at Walk the Line Dog Walking and Pet Care in Chester-le-Street. Our owner runs this business where she takes cute little (& big) rascals like us for long walks, and sometimes they come and stay at our home too!.... Isn't that great! She gives lots of hugs, kisses and treats.
She also takes care of cats too...meow!
Check out the photo pages of our other friends. We're just one big happy family!
Our mum's the greatest, and I know she'll love you just as much as she loves us. So call her now and "Choose the time to Walk the Line".... with us!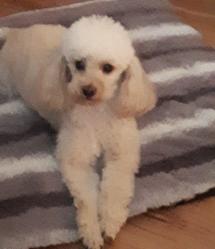 *** FROM JAN 2022 ***
DOG WALKING SPACES NOW AVAILABLE ***
1 hour walks & 30 minute walks.
Older puppies can also be accommodated (5-6 months +). The safety of your dog is my number one priority. All dogs are a very happy bunch and love their walks! DH2/DH3/DH4 & DH9 areas covered (individual postcode availability subject to day/time). Let your dog come along and join the Walk the Line gang! Conditions apply. Please message me for further details. "CHOOSE THE TIME TO WALK THE LINE!"
Areas covered:
Dog Walking & Pet Sitting:
Mostly DH2 / DH3 / DH4 and DH9 or within 4-5 miles of our base.
Dog Boarding / Day Care (occasional only) - any reasonable area considered:
Please contact WTL for more information.